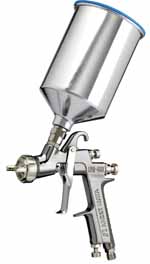 Waterborne Conversion
ANEST IWATA's complete system for a seamless waterborne conversion is the W400-LV Compliant Spray Gun or the LPH400-LV HVLP Spray Gun combined with our ADG-1 Aquadry gun with stand will make you conversion and application of waterborne materials seamless. 
All ANEST IWATA Spray Guns have stainless steel fluid passages and are chrome plated for corrosion resistance, which makes for easy clean up.
Our Patented "LV Technology" allows for greater velocity needed to atomize waterborne materials and our ADG-1 "Aquadry" system is an indispensable item for waterborne flash acceleration. With a 6:1 air adjustment ratio and independently adjustable arms, the Dryer gun stand is perfect for any drying configuration.
RECOMMENDED
PRODUCTS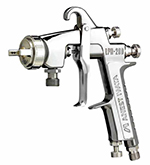 Anest Iwata Products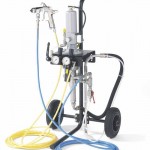 MSU11 Compact Multi-spray Unit (13:1)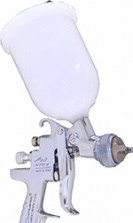 AZ3HTE2