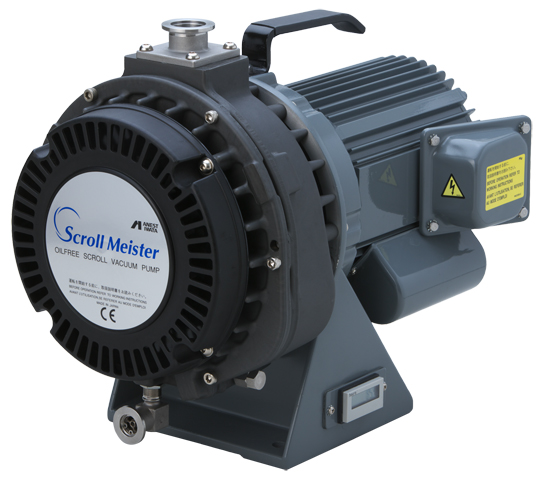 ISP Scroll Information
ANEST IWATA was the first in the world to develop the air-cooled, oil-free, scroll-type vacuum pumps. Our oil-free scroll vacuum pumps are compact and less noise/vibration emitting than other dry vacuum pumps. They are highly valued by customers who need clean, high quality vacuum, especially in analytical and semiconductor related fields.
ISP series of vacuum pumps offer a clean vacuum environment and eliminate the nuisance of cumbersome lubricant maintenance or sealing water administration. ISP is free from installation restrictions because of its air-cooled system. ISP maintains low power consumption from atmosphere to maximum pressure. Maximum pressure is 1[Pa] High reliability
ISP application
Sputtering equipment, Vacuum deposition equipment, Ion plating equipment
Accelerator, Synchrotron Radiation
Surface modification, Electron beam process
Gas recovery devices
Vacuum equipment
Leak detectors
Device handling system
Vacuum furnace, Heat treatment furnace
Laboratory use
Vacuum packaging machine
Precaution for dry scroll vacuum pump
Evacuation Gases
This pumping system is suitable for clean processes only. Do not use explosive, flammable, toxic or corrosive substances or substances which contain chemicals, solvents or particles. ANEST IWATA will not perform maintenance work on pumps which have used hazardous substances.
Ambient Temperature
Use at ambient operation temperature in the range of 5°C to 40°C.
RECOMMENDED
PRODUCTS

Minor Maintenance Kit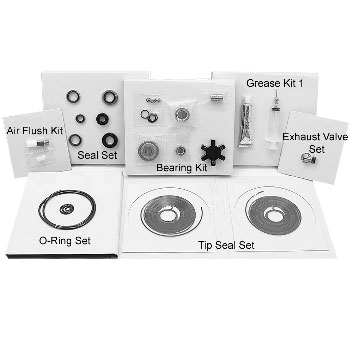 Major Maintenance Kit