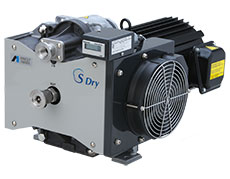 DVSL 500C/501C
Feature for dry scroll vacuum pump
ANEST IWATA was the first in the world to develop the air-cooled, oil-free, scroll-type vacuum pumps. Our oil-free scroll vacuum pumps are compact and less noise/vibration emitting than other dry vacuum pumps.. They are highly valued by customers who need clean, high quality vacuum, especially in analytical and semiconductor related fields.
The DVSL scroll pumps are equipped with a dry vacuum system so there is no need for lubricating oil or sealing water. The absence of gears means that it is low-maintenance and there is no need to change gear oil and no risk of lubricating oil leaks. Generator powered vacuum keeps the installation area clean. It is equipped with a water cooling system which eliminates the need to control water cooling on site. DVSL pumps are excellent in displacing water vapor. Low power variance between atmospheric pressure and maximum pressure allows repeated, continuous operation between atmospheric pressure and vacuum. These pumps use up less energy and can lead to savings in the vacuum area. 24-Hour operation secured.
Application for oil-free scroll pump
Vacuum Forming
Deairator
Vacuum Chuck
Regenerative
Vacuum Cooling
Vacuum Drying only for water based
Ceramic Industry
Gas Substitution
Pumping for Electron Tube
Precaution for Dry Scroll Vacuum Pump
Evacuation gases
This pumping system is suitable for clean processes only. Do not use explosive, flammable, toxic or corrosive substances or substances which contain chemicals, solvents or particles. ANEST IWATA will not perform maintenance work on pumps which have used hazardous substances.
Ambient Temperature
Use at ambient operation temperature in the range of 5°C to 40°C.
RECOMMENDED
PRODUCTS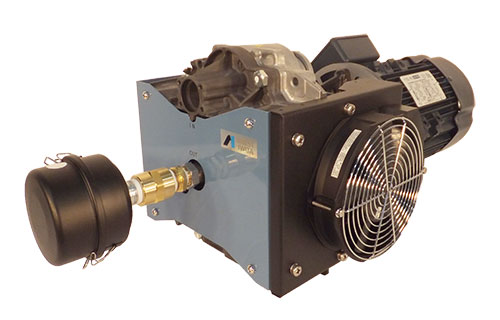 GVSU 500B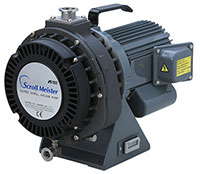 ISP 250C