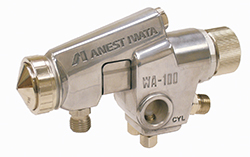 Automatic Spray Guns
ANEST IWATA automatic spray guns are available in various configurations to suit a wide range of applications. From our SGA100 miniature size model to our WA200 full sized model, our automatic guns offer multiple mounting and spraying options.
The WRA100, WRA200 and the LRA200 high performance guns offer a compact gun bodies that may be used within a circulation system and PLC controlled.
ANEST IWATA Automatic spray guns are suitable for mass production with automatic painting equipment, reciprocators or robotic painting.
RECOMMENDED
PRODUCTS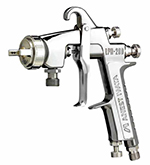 Anest Iwata Products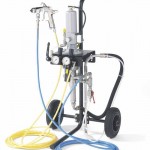 MSU11 Compact Multi-spray Unit (13:1)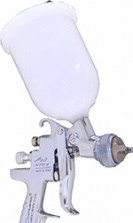 AZ3HTE2